To say that the way people consume media, or content is changing would have to be the understatement of the decade. While bandwidth and computing speed has continually increased since the 90's, people have been discovering new digital avenues to interact with news, entertainment, games and even each other.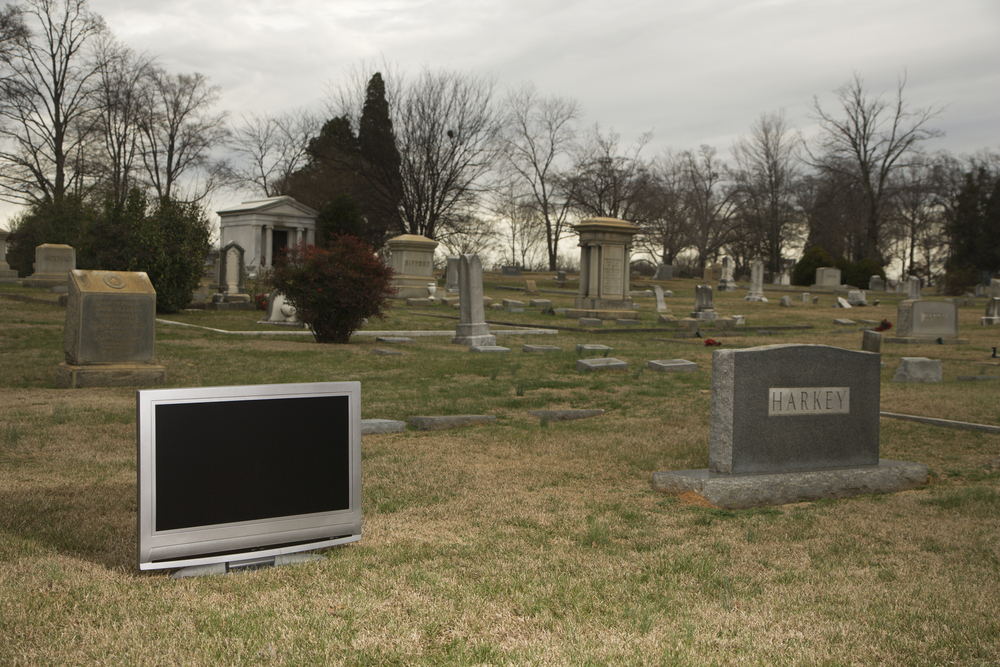 Some food for thought:
Today, people spend almost a full hour more online than they do watching television, therefore it only make sense that popular Television Networks are beginning to leverage more online content and following models more similar to that of NetFlix.
Prime time ratings for the broadcast networks were down 5.1% in August, while cable ratings sank a "shocking" 9.8%.
Even major networks like CBS and Disney reported a major slow-down in TV ad revenue over the Summer, while at the same time acknowledging that ad-revenue is growing on new media platforms.
In a recent poll from Advertiser Perceptions, 34% of  over 300 advertiser's and marketers who are planning to increase their mobile ad spending over the next year said that the money for that would come from their T.V. advertising budgets.
Companies already spend more on digital advertising than either print or radio.
The Past:
Television has been a dominant force in entertainment and information for the past 6 decades.  Well, Television's reign is ending as content moves online.  Analysts say advertisers will spend more on digital advertising than on T.V. advertising by 2016.  Ironically, the seed that started it all was planted by Cable itself with On-Demand programing.
Of course some might argue it was Digital Video Recorders like Tivo or the standard one in your cable box that started the demise of the Television age, but these services are more like the little brother of the VHS.  Realistically since the 80's, you could watch your shows whenever you wanted as long as you had the foresight to program your VHS to record it onto a tape, but even then the show had to air before you could watch it.  Also, programing a VHS was hard and most of us were too lazy to learn how, subsequently I never missed Welcome Back Kotter….I was sure to clear my schedule.  Even with the vast interface improvements of the DVR, there was still a scheduling aspect.
The real sea change was on-demand.  On-Demand gave people back control of their schedules allowing them to forget entirely what time their show came on, and instead gave them the choice to watch a program whenever they wanted, also giving people access to a show's entire back-catalog at once.  If we're being totally honest, the way that this service works is more like the internet, with servers in a separate location streaming data.
The next iteration of this on-demand type programming comes from internet streaming services like NetFlix Hulu and Amazon Prime.  These essentially work the same way as the on-demand through your cable company does except the hardware is your actual computing devices, which I think we all can agree are infinitely easier to navigate than the clunky interface on our cable boxes.
Once streaming services started developing their own content the future of episodic entertainment started to become more in-focus.   Some of the best "T.V." shows coming out, are not on T.V. at all, but are streaming from the internet, shows like:  House of Cards, Orange is the New Black, Transparent, Alpha House, The Wrong Mans  –  the list goes on… Net Flix even recently signed a deal to do four original movies with Adam Sandler.    HBO, which has one the most impressive lists of award winning series, will also be offering a streaming only service that is sure to give people one more reason to "cut the cord," when it comes to cable television.
Cable companies are, at very least, clearly in a transition, and, at most, in a fight for survival.  Over time, the main focus of cable programming may be limited to "live" sporting events and news with some streaming programs mixed in for good measure.
In the next decade, there will be even more outlets like NetFlix and Amazon with their own programming, and all "T.V.s"  will likely be hooked to, or be,  a computer that is connected to the internet.  A world where people are turning primarily towards online for episodic programs is just on the horizon.  However, there is only so many programs we have the time to watch.