HubSpot  recently had a very successful IPO, but does it have what it takes to be successful long-term?
Recently it seems we are living in an era where some big tech company seems to launch, get bought, or has an IPO every other week.  The business models for some of them are something altogether untested and new, and their valuations can seem crazy.  The key to understanding the value of HubSpot is understanding what it provides to the consumer and in HubSpot's case the consumer is business.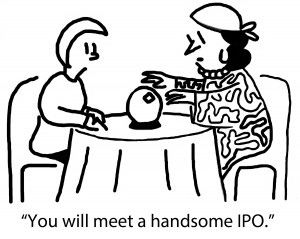 HubSpot is a company that designs and offers software as a subscription service to help businesses and marketing agencies market products online.  That means they design tools for social media marketing,  email marketing, content management, analytics, and search engine optimization (SEO)  among many others
My company has used Hubspot's product for nearly 4 years on all of our contact forms as a lead management tool.   It is an outstanding product but my concern is that it can be difficult for an average user to effectively leverage.  It requires deeper assistance from a web developer and in many cases a marketing expert as well.  Implementing HubSpot's tools is a major hurdle.
The notion that HubSpot  is entirely a "Software as a service" or SaaS product is also somewhat misleading. The need for manual assistance is required and in turn, makes it hard for marketers to get full value from it. With that said, Salesforce.com has some of the same problems and has become a major player and dominant in the lead management space.
HubSpot has operated at a loss over the last year, of $33 million to be exact, which may seem problematic for investors.  However, HubSpot's revenue stream is that of a subscription based service and most all software subscription services tend to slump in the beginning.  HubSpot seems to be turning that corner now with revenues last year of $77.6 million on 50% year to year growth.   In February they were given a valuation of more than a billion dollars from The Wall Street Journal.  And that's not to mention that HubSpot raised over a hundred and twenty million dollars in their recent IPO.
I don't know if at this point it even needs to be said that inbound marketing and ecommerce are taking over their old counterparts, but that doesn't mean that businesses understand it.  Digital is the focus of marketing going forward and businesses are in a mad rush to figure out how to get data on their customers and use it to increase their bottom line online, and that's the niche that HubSpot is filling.
Like Facebook – the value is in knowing the customer, and companies are shelling out big bucks to Facebook because Facebook knows everything about their customers.  But getting someone to click on your link in Facebook really is only like getting them to walk through the door of your store.  What tools do you have to keep customers engaged with your brand and products?  What exactly should you be analyzing to get to know your customers better or at least as well as Facebook?   And how can you tell if your efforts are even working or if you need to change your approach?  These are the tools of the inbound marketer, and it's where HubSpot excels.
Every company that wants to survive in the future will need to become experts at profiting using inbound marketing techniques.   HubSpot provides business' marketing teams, and marketing agencies alike with tools and analytics to become online marketing powerhouses.  Hubspot's IPO will help place more of an emphasis on the digital marketing industry and may cause other companies to follow suit.
I believe that, going public often gives companies the focus to begin to fine tune their product…Facebook is a great example of this.  In my opinion, HubSpot has the right stuff to do well in the publicly held arena and will be a winner.