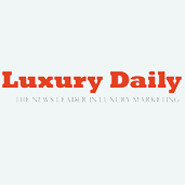 With Twitter facing an ongoing challenge driving usage rates, the company is investing heavily in live streaming platform Periscope to drive engagement and ad revenue as video use continues to grow.
"As agencies have figured out Adwords and gotten more optimized on that platform, Adwords itself has gotten more expensive," Mr. Wisnefski said. "A percentage of ad budgets have begun to shift over to other platforms like Facebook, Instagram, Pinterest and even Bing which have all proven effective and reasonable for the time being. Twitter has not seen any of this shift.
"From the agency perspective we're not inclined to spend a whole lot of money on Twitter Ads because their ads are such a quick hit scenario that brands simply don't have the ability to either engage users or stick in people's minds given the format," he said.
"We do a lot of work on Twitter for brands that want their social media messaging managed, but Twitter does not see a dime of that. A 10,000 character limit could change that."