Yahoo owned a large stake in Alibaba, and when Alibaba had its record breaking IPO last fall, Yahoo made a lot of money.  They cashed out $9 billion worth of shares, and their remaining 401 million shares of stock climbed to a value of about $40.5 billion.  Investors have been eagerly speculating on what Yahoo planned to do with that influx of capital burning a hole in its pocket, but recent rumors have been swirling about the internet that CEO Marissa Mayer is eyeing up cable networks.  But is that a good idea?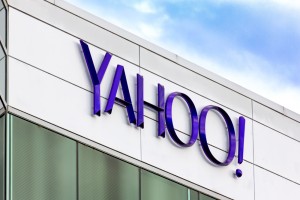 It might seem that buying cable networks is a bad move in this new era of "cutting the cord"where more and more people seem to be relying solely on online sources for content.  However, cable networks at this moment are still very valuable because of their brand recognition and high quality content.
Cable networks should be thinking about pivoting their content more towards the online market if they want to maintain that value.  Yahoo, being one of the biggest online corporations of the last 20 years, is well positioned to update the content strategy for the next chapter of online video content, and utilizing already established brands is a good way for Yahoo to start.   Yahoo laid a solid groundwork for this by purchasing the online video ad platform BrightRoll late last year.
So who is Yahoo considering? Rumor has it  that they are interested in purchasing Scripps, which owns  HGTV, The Food Network, The Travel Channel, and DIY to name a few.   It actually seems pretty brilliant when you consider most of the shows on those networks sell products themselves. According  to a report in Business Insider that cited a source with firsthand knowledge of Yahoo's interest in Scripps, Scripps' demographics line up pretty well with Yahoo's most in demand demographic, women who are 25 – 35 or older.
Yahoo has been receiving a lot of good news lately, for one Mozilla Firefox choosing Yahoo search for their default search engine over Google.  Search is still very relevant, but Google still dominates not only over Yahoo in search but over Mozilla Firefox with their Google Chrome browser.  It would be foolish for Yahoo to try to relive the glory days of being the number one search engine by putting too many resources into competing with Google.
All eyes are on what's next for Yahoo, and as T.V. content migrates online, buying cable networks could be part of a winning strategy.