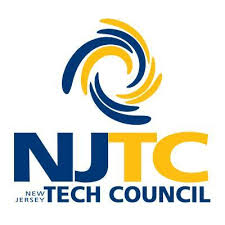 Ken Wisnefski is the Founder and CEO of NJ-based digital marketing agency WebiMax and has written blog posts for TheStreet, WIRED, C-Level and CMO.com to name a few. He has also been featured on MSNBC, Bloomberg TV, Fox News, and Fox Business to discuss marketing, technology, social media and e-commerce.
You were awarded most admired CEO by the Philadelphia Business Journal. What qualities helped you achieve this award?
Persistence is the key to achieving real sustained success when starting a business. Every entrepreneur faces adversity in the beginning, but the definition of persistence is looking at that adversity as an opportunity to strengthen your resolve and move forward with your own vision of success.
What do you want people to know about WebiMax?
WebiMax is a digital marketing agency that stresses transparency over trade secrets to achieve the highest levels of success. We consider the businesses we work with to be our partners rather than just our clients. As a digital marketing agency, we were in on the ground floor before "digital-marketing" was the new buzzword. As technology and the way people consume media has quickly advanced, we have evolved – always improving our strategies to become an efficient power-house for our partners.
You recently moved to Camden. Discuss why and how is it going?
Mount Laurel was a great location, but we did not feel that same sense of community we now feel in Camden. Just by being here, we have an opportunity to make a difference for the city. Not only have our employees embraced the move, but many have gotten involved in initiatives that teach local youths about careers in website design and online marketing. We have also done some good work with the Food Bank of South Jersey to feed families in Camden. We are also assisting Mayor Redd in the development of a website geared towards showing Camden's progress and attracting new business to the city. We have also been doing a lot of digital marketing workshops for students over at Rutgers' College of Business; the students are extremely bright and we have been keen to offer them internships. Camden city is at the beginning of a renaissance and we are excited to be a part of it, and to see where it takes us as a company
How do we keep/attract businesses to NJ?
I think there is a strong case for tax incentives like the Grow NJ tax credit which helped companies like ours, Holtec, Lockheed and even the Philadelphia 76'ers come to Camden. NJ is consistently ranked as having among the worst tax systems for business. I think it is important to note that the state reached out to us with these incentives. It was good marketing on their part, and it showed us a willingness to work together. I think everyone involved is looking at a great result. More consolidation and more efficient services could also go a long way to stem the tide of businesses fleeing the state. In Camden, they use a county police force which has proven to be more cost efficient and effective in providing safety, security and trust for community residents as well as businesses. I really have to praise Mayor Dana Redd for her perseverance on this issue which faced a lot of scrutiny in the beginning. It has been so successful in fact, that last week President Obama touched down in a helicopter just across the street from our building to pay a visit to the County police force and residents and to talk about how it could be a model for the country.
What do you feel are the keys to a successful online marketing campaign?
The keys to a successful online marketing campaign are visibility, recognition and authority. Consumers are looking for brands they can trust. The mobile web provides consumers with everything they need to research a company, product or service from virtually anywhere. Having a robust web presence and incorporating search engine optimization is what creates visibility for companies on search engines. Creating valuable content like blogs, and engaging with consumers over social media will add to that visibility but also help build more recognition within a vertical market. A public relations campaign can also be a tool to help a company be recognized as a valuable source of information for industry publications and various news media, which will subsequently help a company to be viewed as an authority to the public. Another aspect of a successful online marketing campaign is reputation management. Up to 90% of people researching products online say they have been influenced by online reviews, so keep a close eye on what people are saying about your company on review sites and do what you can to address complaints and ultimately satisfy those customers.
How do you continue to innovate?
We have one hundred of the most talented and tech oriented employees you will find anywhere who rely heavily on the most up-to-date data analysis on all our campaigns. Looking at the analytics daily has helped us to see shifting trends in consumer behavior. We also constantly monitor the top players in the tech industry for new trends, new ad products and other advancements that we can utilize to do better for our clients.
How do you make your clients feel at ease in the fast paced online marketing vertical?
We provide regular communication with our clients regarding their campaigns and also share access to the same accurate up-to-date reports that we look at ourselves to determine our strategies and best courses of action. Our clients generally deal with one project manager and I will regularly step in to offer any guidance or assurances that clients needs to feel satisfied.
Talk about marketing in NJ. What's hot? What should NJ businesses be doing to stay ahead?
My number one piece of advice to New Jersey businesses right now would be to get mobile and local. The data is in, and more people are accessing the internet through a mobile device than on traditional desktops or laptops, so it is very important that businesses make sure they have a mobile-friendly website that mobile users can easily utilize. Also search engines and social media are making it easier than ever for consumers to connect with the businesses that are in their vicinity.
How has WebiMax changed in the last five years?
As the way that people have consumed media and accessed the internet has evolved over the last 5 years, we have had to increase our offerings and emphasize new strategies to adapt to those changes. For example as I stated previously, more people now access the internet through mobile devices than laptop or desktop computers. With that shift has come an increased demand for web design that is responsive to the different screen sizes found on mobile devices as well as an increased focus on social media marketing platforms like Facebook, Twitter and Pinterest.
What's next for WebiMax?
Over the years, WebiMax has increased the number of locations in which we operate including Australia, the U.K., and back in March we opened an office in San Francisco. We want to be more available to our current California-based clients while also increasing our presence in an area where there is a great need for our digital services. Our San Francisco office will be mutually beneficial for both WebiMax and the West Coast business community in a way that I hope fosters our further growth to other areas both inside and outside of the U.S.