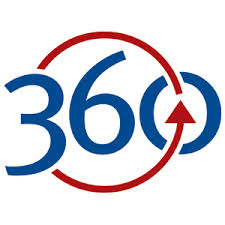 Ken Wisnefski was interviewed by Natalie Rodriguez for Law 360 regarding the Atlantic City casino closures.  Read his quotes below:
"The marketing hasn't evolved with the landscape. … [Casino companies and state officials have] never really gone to a great degree to position it as a destination, they really just focused on the gaming," said Ken Wisnefski, a marketing expert and CEO of consultancy firm WebiMax.
But now, with closures and bankruptcies heralding some dark days for the New Jersey city, casino operators with locations in both gambling meccas, which historically treated Atlantic City as a second tier destination to Las Vegas, anyway, aren't becoming any more inclined to funnel money into Atlantic City properties, he noted.
"Nobody wants to go to a place they view as becoming a ghost town … [and] companies with locations in both Atlantic City and Las Vegas are looking at where they want to spend their money," Wisnefski said.
Wisnefski contends that Atlantic City leaders and remaining competitors need to take control of the gloomy message that's coming out of the area.
"With all of the overwhelming closures, they've done nothing to promote the positives," he said, noting that leaders should begin placing an emphasis on how the consolidation will ultimately make Atlantic City a stronger market.
Atlantic City "still has some really great spots and it does have the potential to be revived relatively quickly if they do adapt," Wisnefski said.
It would be a big boon to the city if sports betting were to be legalized in Atlantic City, putting it on more equal footing with Las Vegas, he noted.
"Atlantic City would have completely gone in a different direction had sports betting been approved," Wisnefski said.